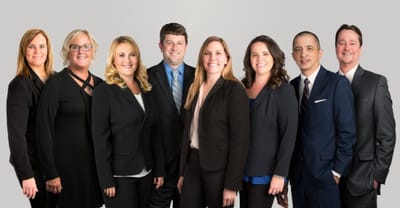 Kramer, Buchholz & Partney L.L.C. is a Missouri law firm providing services throughout Jefferson and St. Louis County and the surrounding area. We serve clients in the areas of domestic law, criminal and traffic law, bankruptcy, social security disability and workman's compensation, personal injury, business organization, real estate law, probate estates, and estate planning.

Kramer & Hand was founded in Hillsboro, MO in 1998 by senior partners Alice Kramer and Juli Hand, focusing initially on family law. Since then, the firm has established locations in Arnold and Ste. Genevieve, MO and has expanded its practice dramatically. In 2015, Kramer & Hand added two partners, and became Kramer, Hand, Buchholz & Partney. In 2022, Juli Hand was elected to the bench, and left the first to become an Associate Circuit Judge. As we continue to grow our practice, we pride ourselves in retaining the efficiency and values of a small firm.

In 1976, founding partner Alice Kramer entered a rural Missouri courtroom on behalf of her client, only to be told by the judge that, per the sign on his door, she could not appear before him wearing anything other than a dress. (She was wearing a classic wool pant suit.) So, Alice ripped down the sign.

While it is our policy to encourage peaceful resolutions of legal matters, we are zealous trial advocates when necessary. We strive every day to emulate the energy, ethics, and courage of our founding partner. We work hard to provide our clients with excellent, affordable representation.